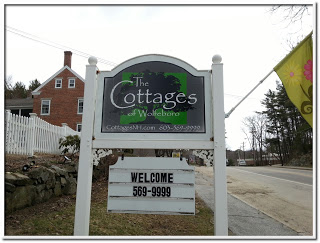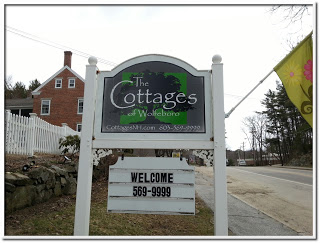 Logo design is all about telling a story. And while driving through Wolfeboro the other day, I came across a "story" I want to write myself into! Simple and elegant, the logo for The Cottages of Wolfeboro immediately drew me in.
The graphic designer cleverly embedded the emblem (the tree) inside a green bounded box. Yet the box does not confine the tree. Its boughs extend beyond – suggesting, literally, that the company has an innovative, think-outside-the-box take on the hospitality industry.
Designed this way, the tree can also be used as a stand-alone emblem, which has its advantages. A stand-alone icon allows for easier expression of the company image on promotional items and marketing materials without the boundaries of its font.
Back to the story. The Cottages' tree makes me think of nature and relaxation. I connect with its fullness as it reminds me to take time for myself, to unplug for a weekend, or a week, and just live. The phrase "getting back to your roots" may be a cliché, but it still represents a fundamental need, especially for busy women business owners.
The logo's warm and inviting font reflects, one presume, the owner's friendly outlook, and, of course, the green color means life, growth, a time of refreshment. Catching sight of this sign. I knew immediately The Cottages of Wolfeboro is a place where I would love to sneak away with my husband!