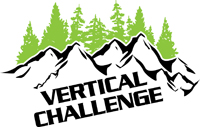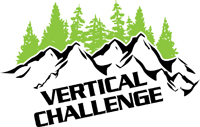 We're packing our bags for a great ski weekend in Vermont! Saturday is the Mountain Dew Vertical Challenge finals at Okemo Mountain Resort. Representatives from 11-year series presenter Chevrolet will be there, and from the other generous sponsors we've been working with this past year: D'Angelo, Frito-Lay, Irving Oil, Muscle Milk, Neuro, and Rockstar Energy Drink.
If you missed seeing the Infusion Studio-designed posters hanging in your local supermarket this winter and are wondering about the Challenge, let me fill you in.
The Vertical Challenge is a free, family-friendly competition that's been held at ski mountains around the Northeast every year for more than two decades. My team works hard year-round securing sponsors and working on promotional materials for this fun project that also benefits a wonderful cause.
Every Vertical Challenge event throughout the ski season benefits the Make-A-Wish Foundation. And, we've even worked with sponsors to design Make-A-Wish fundraisers at their own locations. Over the years, the money raised through the Vertical Challenge events has allowed for almost 150 wishes to be granted.
See you on the slopes!